Maroon 5 Accepts the Decade Award at the 2017 Teen Choice Awards
The band met as teenagers back in the '90s so it's pretty perfect thatMaroon 5 would be picked for the 2017 Teen Choice Awards' Decade Award tonight.
Lead singer Adam Levine and guitarist James Valentine came on stage at the Galen Center in Los Angeles and joked about the band's age.
"I am not going to lie: I am 38 years old," said Levine. "We look really good for 38. We're not teens, but the fact that teenagers— all of you—can appreciate what we do after all this time. Our first album came out in 2002, before most of you hadn't been born that that point. It's so crazy that we're still doing this."
The new dad then joked that the band's "sixth and final album" was coming out in November, which obviously shocked the audience. Levine quickly said, "I am joking. We are never going to go away."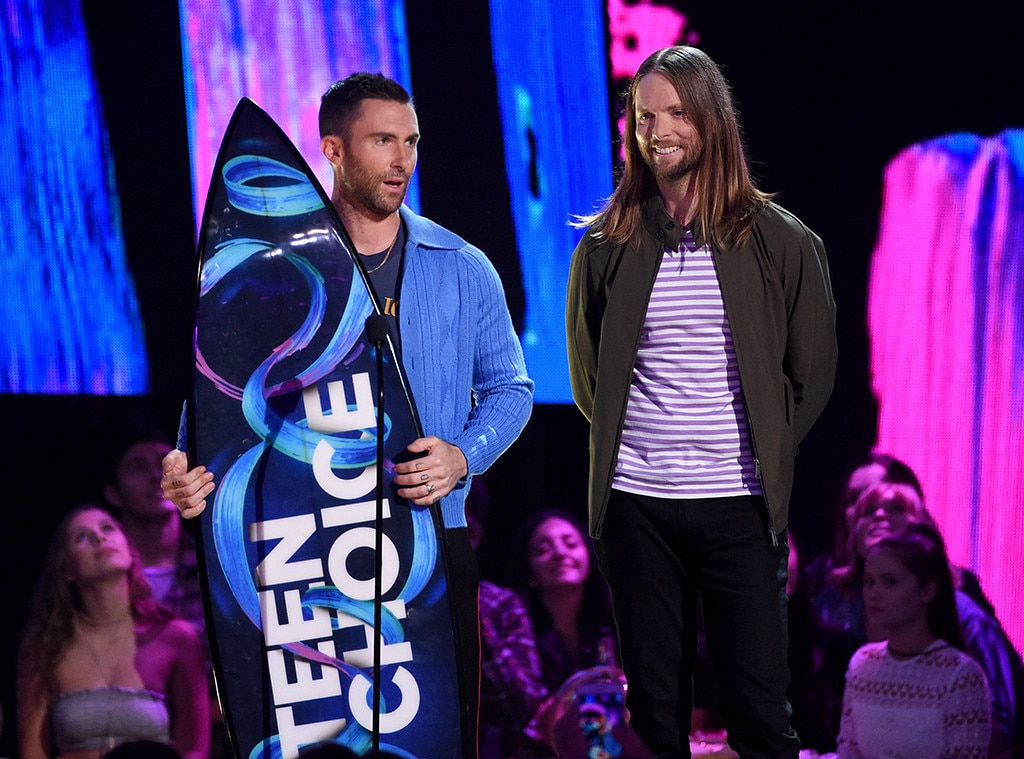 Kevin Winter/Getty Images
According to a press release for the awards show, "With five multi-Platinum studio albums, the band has become one of the top touring acts in popular music, as they continue to achieve critical and worldwide success, while broadening their impact on popular music and culture."
Prior to being in Maroon 5, several members of group were in band called Kara's Flowers, which formed when the then-teens were at Brentwood School in Los Angeles, Calif. The music newbies used to cover Beatles songs and sing at their school's pep rallies. Kara's Flowers was even in an episode of Beverly Hills, 90210, playing the song "Soap Disco" at the Peach Pit After Dark.
You've come a long way, boys!
Please follow and like us: