Jordyn Woods Doesn't Want to Be a Plus-Sized Model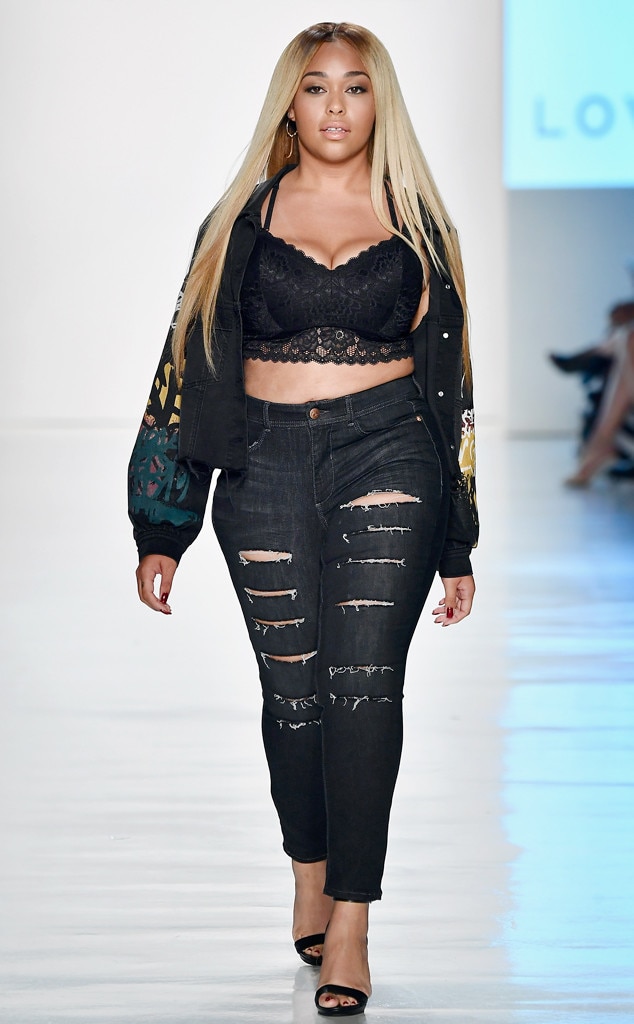 Frazer Harrison/Getty Images
Jordyn Woods is speaking out at New York Fashion Week. 
Just before the Life of Kylie star hit the runway to debut her new collaboration with Addition Elle, she spoke with E! News about her life as a fashion breakout star. And, she made it clear that if you have to categorize her (although she'd prefer if you didn't), she prefers the term "curvy" over "plus-sized."
"I feel like when you categorize people and put them into a group, then it creates aloneness and segregation," she shared. "There are so many models that it shouldn't really matter. I don't think there should be categories."
The model joins model Ashley Graham on this sentiment and on the runway this season. Last month, Ashley told E! News, "[The term "plus-size"] is divisive, and it's all because of a number inside your pants. I'm not really down with it," she said. "I'm just fighting a fight for the women who don't want to be placed apart from other women because of the size of their hips."
The body-positive trendsetters channeled their voice into the fall/winter collection with lingerie and athleisure looks for curvy women. While Ashley revealed a new collection of her namesake lingerie line, Jordyn debut her "sexy urban chic" clothing.
"The inspo is really based on me and the '90s," Jordyn told E! News. From the patchwork denim to an overall It Girl feel, the social media star's collection looks like the outfits you'd find on her Instagram. While the traditional Addition Elle customer is a bit more mature, "I'm younger and more fun, so together we made something that fit both of our demographics."
It's true: Jordyn is certainly young and fun, making it clear why she's been the BFF of Kylie Jenner for so long. "We always copy each other's hair and nail colors, but we definitely have our own style as well," she said. 
Although their styles are different, we're sure Kylie is proud of her best friend's confidence and new fashion line. 
Please follow and like us: