Eva Mendes Gets Candid About Balancing Work and Motherhood: "Nobody Warns You About the Guilt"
If you feel guilty being a working mom, you are not alone! Actress and clothing designer Eva Mendes can relate.
Mendes told E! News that she didn't realize how guilty she would feel splitting her time between work and raising her and Ryan Gosling's two beautiful daughters: "Oh my God, nobody warns you about the guilt that you feel when you do work!"
The actress admitted that she doesn't know how she balances it all, saying, "I don't know how I find balance, because I think it is like a day to day kind of struggle, you know?" Between creating her collection for New York & Co., taking care of herself and raising her two girls Esmeralda, 3, and Amada, 1, she definitely has her hands full.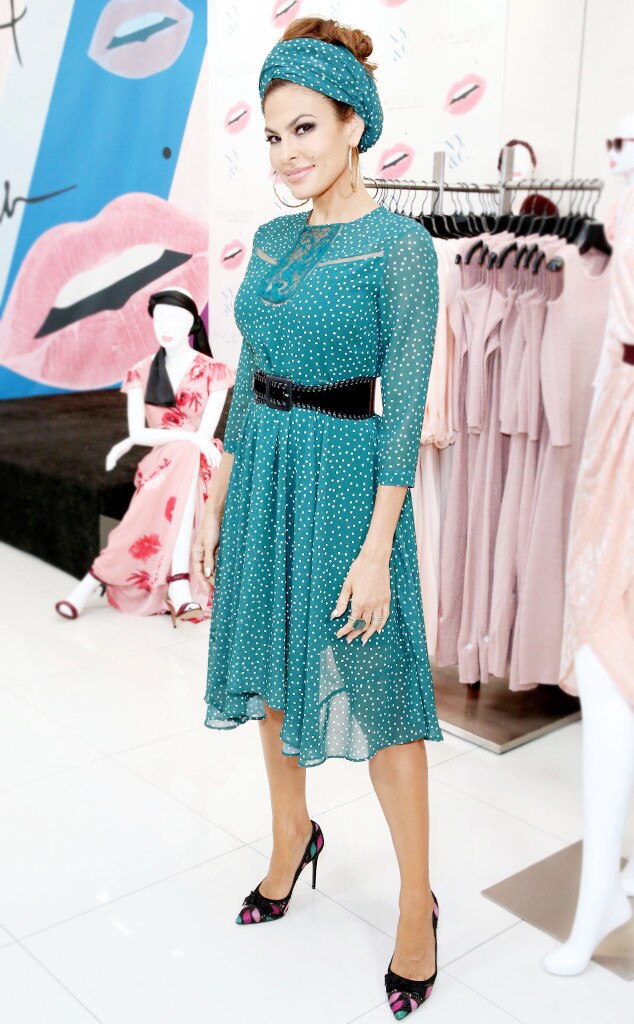 Rachel Murray/Getty Images
This supermom says self-cares is essential for her ability to be a good parent, but wonders if the feeling of guilt will ever go away. "I'm all for obviously taking care of myself—that's how I can take care of them of course—but that guilt that is just kind of always there. It's like, 'Ugh, this is gonna be there forever now.'"
As an adult and a career woman she understands the stresses of daily life, so Mendes lets her 3-year-old—who she says, "is kind of oblivious that I do anything besides be her mom"—wear "whatever she wants when it comes to clothes." Even if it means she wears her jammies all day.
"Literally, you wanna wear jammies all day? Wear jammies all day. Like, to me, it is such a beautiful time to be a kid and not have, you know, no pressure," she said.
The mother of two also dished on how her daughters are both different and alike. "They are pretty opposite. They are both angels, they are just different kinds of angels," she laughed.
While acting and the red carpet have taken a sideline to her kids—who she is very protective of—and her Eva Mendes X New York and Co. collection, Mendes really doesn't mind. She told Shape in March, "What people don't know about me is that I love being home. Instead of hitting the red carpet, I'd rather be with our girls."
Please follow and like us: